Hundraðmannahellir (a hundred man cace) or some times referred by locals as a cave by the hole nr. 12 in not just a cave but a quite important historical site.
How to find and get to Hundraðmannahellir:
On Heimaey island, Vestmannaeyjar (Westman islands) Iceland. Look for golf course, hole nr. 12 and you are here.
GPS coordinates of the Hundraðmannahellir Cave: 63.437853, -20.294281 Take me there!
Photos of the Hundraðmannahellir cave: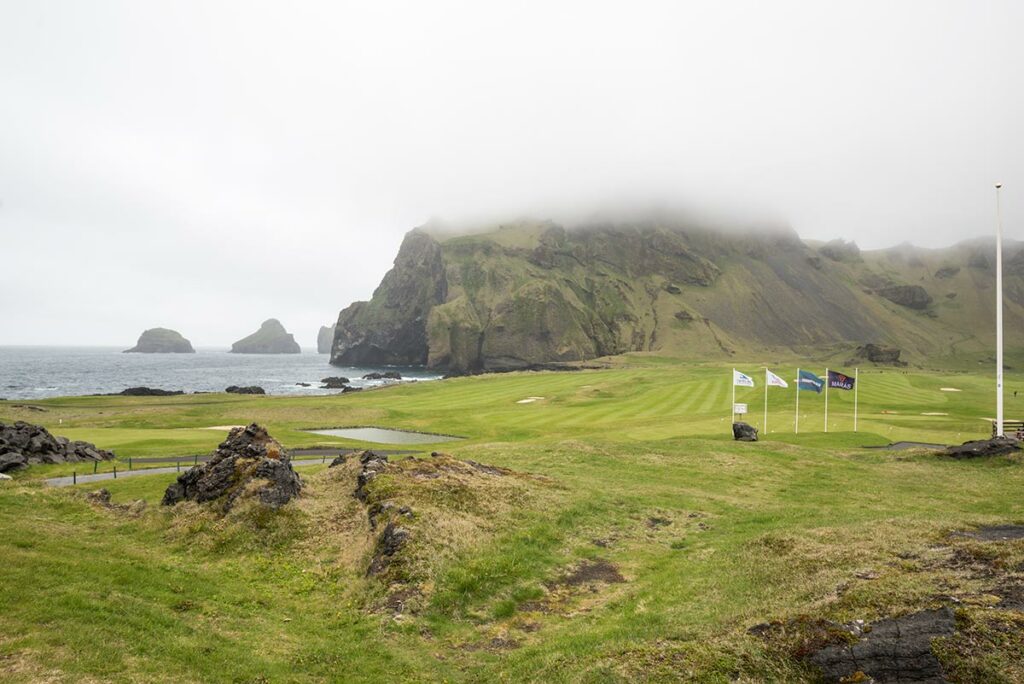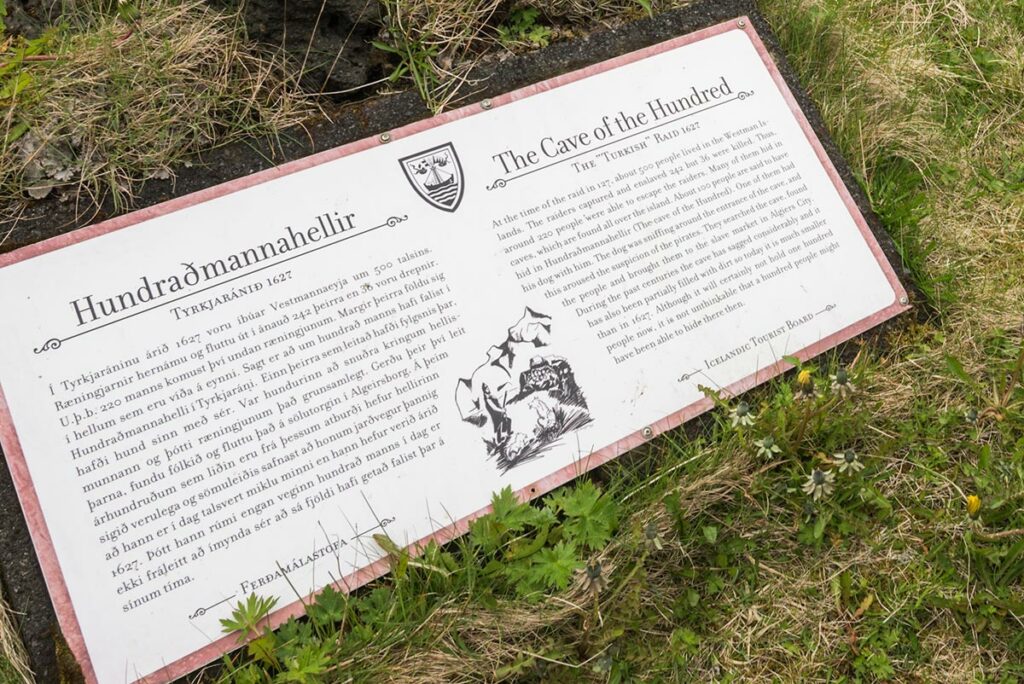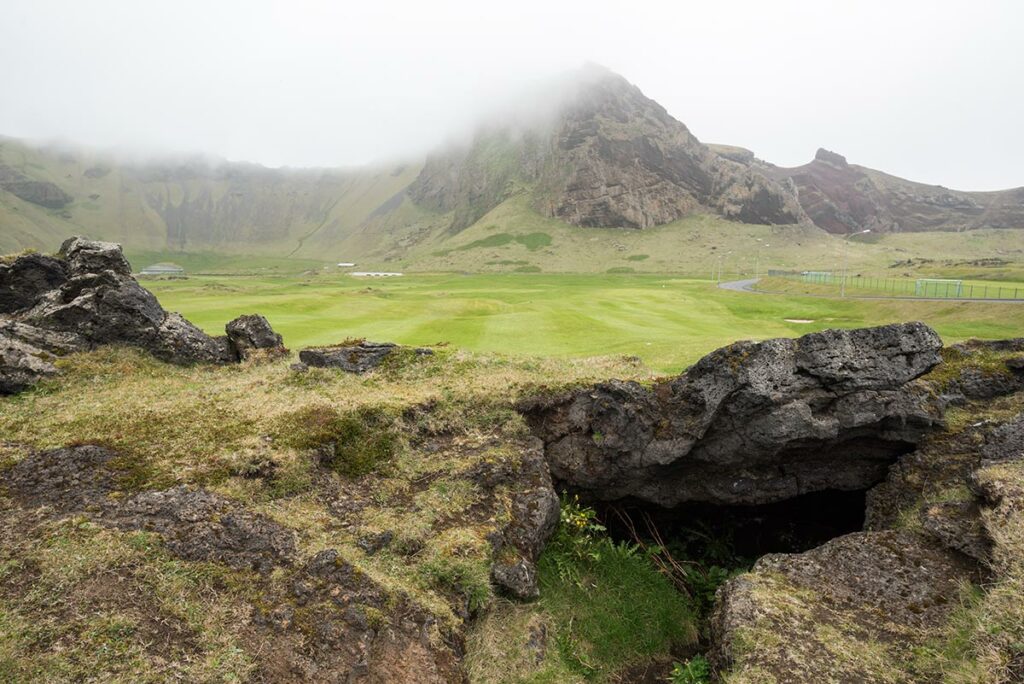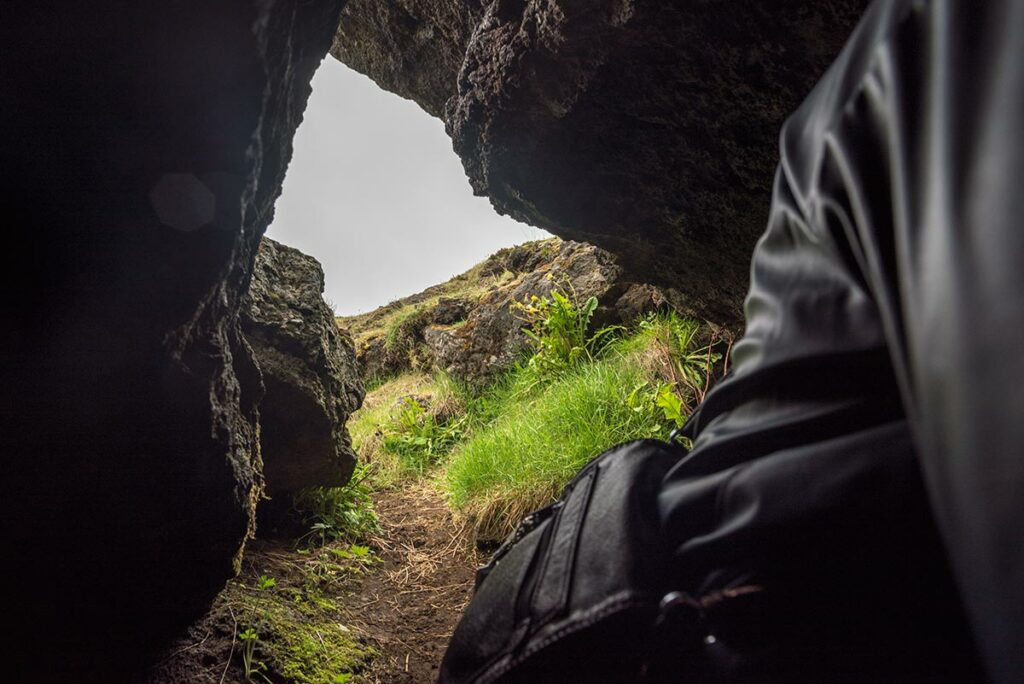 Nearest Places
The Nearest Caves