The weather is always changing in Iceland, so it´s better to be ready for anything. Here are some tips on what to take and what not to forget when traveling to Iceland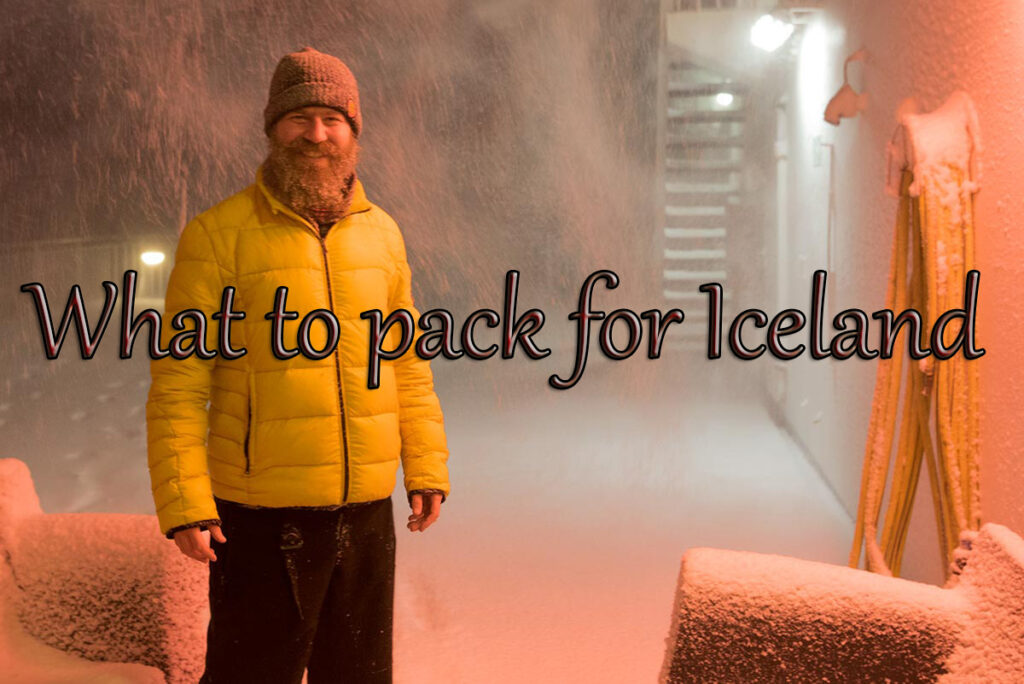 Lets start with the summer season.
For the majority of tourists, the Icelandic summer is rather cold. The temperatures oscillate around 10°C and only rarely go up to 15°C. Add to this regular showers and wind. Now you know what to pack for.
It´s all about layering. You start with a base layer, add a warm mid layer – a fleece or a wool sweater (Lopapeysa is a very good option) and then a wind/waterproof top layer. Good hiking shoes are a must.
Apart from the essentials, you will probably want to try one of the natural geothermal pools in Iceland, so pack a swim suit and towel. For the ever present sun, you might consider taking sun cream and sunglasses. Crocs are good for crossing rivers. Some of you might like to take a face mask for better sleep.
And don´t forget a cap and gloves!
What not to forget for the winter experience:
Imagine preparing for a ski vacation.
To all of the summer equipment, you might want to add a scarf, a windproof cap and wool socks. Crampons may come in handy.
Some accessories you might want to consider:
Headlamp – this is definitely good for a winter time visibility or if you want to explore some Icelandic caves.
Power adapter – there is a standard EU plug in Iceland, so if you are from the US, UK etc. you´d need that.
Portable charger – if you intend to make hikes or just to be more independent in camps.
Passport and insurance.