There is a lot of different species in Iceland, but just few which attracts the attention of tourists, travelers and photographers. Puffins, whales, seals, polar foxes and reindeers are definitely the ones.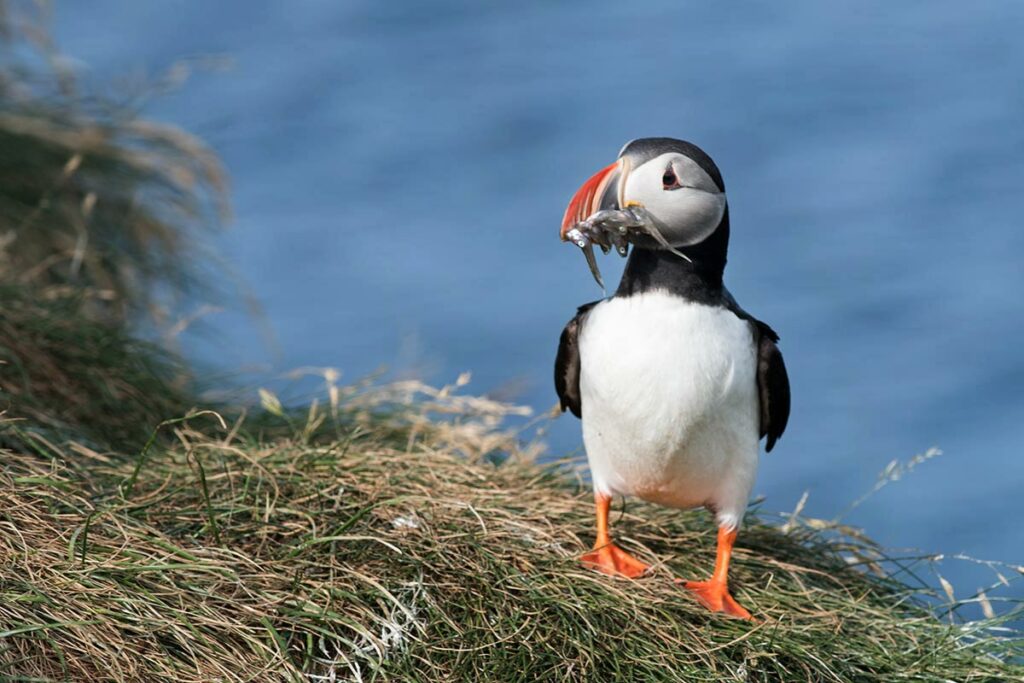 Puffins – cute arctic birds lives on the open sea and come to the land just to make the new generation. Characterized by orange beaks and clowny designed feathers they obtained a nick name as parrots of the sea. During their breeding time (end of April till the end of August) you can watch them almost all around the Iceland.
Whales – you can see whales from the shore, but to have the best possible experience of the close proximity, you should board a boat. There are several places around Iceland to watch the whales. Reykjavík, Grundarfjörður, Ólavsvík, Hólmavík, Dalvík, Akureyri and Húsavík.
Seals – there are several popular spots in Iceland where seals hangs around. Ytri-tunga beach on the Snæfellsnes peninsula, Hvammstangi, Hvítserkur, Illugastaðir and Svalbarð on the Vatsnes peninsula, Litlibær in the Westfjords and of course, seals love to go fishing in the freezing waters of the Glacial lagoon.
Polar foxes – being lucky, you can see them literally all around Iceland. To be perfectly sure, you have to sail to the Hornstrandir or visit the Polar fox center in Súðavíku.
Reindeers – The imagined center of reindeers in Iceland is the Snaefell mountain in the East. The further away are you from there, the lesser is the chance of seeing them.
Krías – in the summer, they will find you sooner than you think.