Iceland has many peculiarities and car rental is definitely one of them. Your choice of car will affect what routes you can take. And the final budget as well.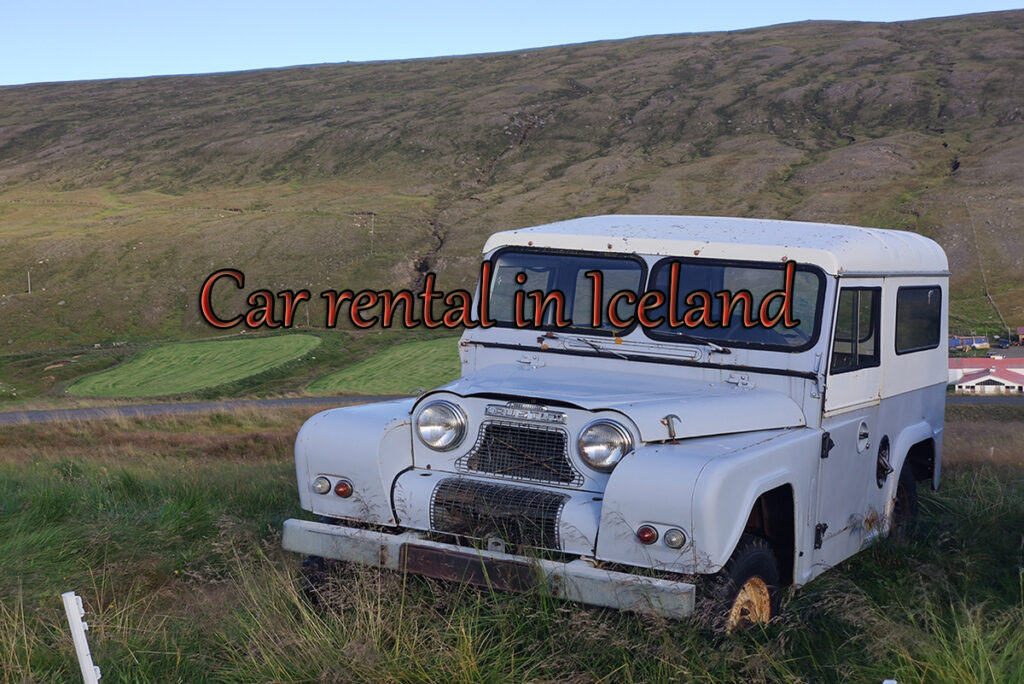 There is a huge variety of car rental options in Iceland. However, whereas in most other countries, you choose your vehicle based on level of comfort, here in Iceland, there are different benchmarks.
What car you select is basically determined by your plans on where you want to go. If you intend to spend just a few weeks in Iceland and you don´t plan to go to the Central Highlands, then you can get by with a classic 2WD and have fun. However, if you´d like to explore the barren Central Highlands, then it would be better to take a big 4WD, e.g. a Toyota Land Cruiser, a Land Rover Defender or something similar.
In Iceland, there is a huge variety of car rental options and there are 2 peer2peer providers as well – CarRenters and Caritas.
Bit more complicated but on the other hand the best considering all the possible options is to rent a car directly from locals, e.g. via FB groups. Many locals/expats tent to offer their vehicle to others. As a bonus, you can get a lot of useful equipment you´d pay for a lot more in standard
So what are the differences and how do you make a decision?
Small cars – a budget friendly traveler´s choice which can still take you to most of the Icelandic sights. 5 weeks without a 4WD? No problem!
Regular 4WD (SUV) – classic examples of this family of cars are the Dacia Duster, the Suzuki Vitara or similar. You can do everything you would with a 2WD and additionally make some tours to the Highlands and cross some streams and smaller rivers too.
Modified 4WD – A beast of a car, which can take you literally anywhere even in the winter. The biggest downside of this type of vehicle is the price, which starts at 50.000 ISK/day. However, be sure to know that even this kind of a car isn´t fool proof.
Camper vans – it combines wheels with a place to sleep. You can get one in all of the possible categories, ranging from 2WD (Dacia Dokker) to a big 4WD (Land Rover Defender).
Car Insurance:
I guess you are already familiar with the types of insurance such as CDW, ISC, USB, KGB. The following are some types of cover specific to Iceland.
Sand and ash protection: This kind of car insurance has nothing to do with volcanic eruptions as most people presume. It is really windy here in Iceland and the wind can be so strong that it picks up some sand and small stones with it which can damage the car. The best protection is to not go on a trip the day a strong wind (a gale) is likely to occur. The second best protection is to get insurance against damage caused by the sand and ash.
River accident protection – as far as I know, there is only one provider of this kind of insurance. It is available when you rent from Lotus car rental and add an additional 5.500 ISK/day to your final budget. Then you are covered. However to be perfectly honest, you should never get into a situation where you´d need this kind of insurance.